Cleaning Information
EXCELLENT SERVICE AT AN AFFORDABLE PRICE
To receive an estimate on getting your home or office Spring Fresh Clean, please fill out or bid sheet as complete as you can. The more information you supply, the more precisely we'll be able to provide you with an accurate quote.
Creative Team
Meet Our Team
The team at Spring Fresh Cleaning Service will go to each end of your home to make sure your place is fresh, shiny, and spotless.

Randy Hurlbert
President
Randy Hurlbert is the President of Spring Fresh. He started the company with his wife, Ali in 1997. He is dedicated to making Spring Fresh a great place to work, which in turn creates an environment that results in a level of quality that our customers can depend on. He knows that great people make a great organization and he is committed to the success of each employee.
Alely Martinez
Team Supervisor
Alely Martinez is the Team Supervisor. She has been employed by Spring Fresh since 2002. She monitors all of our cleaning teams in the field. She is in close communication with customers and teams to ensure that jobs are completed on time and to the customer's satisfaction. She relays any special instructions to teams on the job. Alely is an important part of making a day at Spring Fresh run as smoothly as possible.

Martha Garcia
Office Manager
Martha Garcia is the Office Manager. She has been employed by Spring Fresh since 2004. Her responsibilities include supervision of: daily operations, team dispatch, employee relations, and customer service. Martha is a vital component of the Spring Fresh organization, and she is a great representative of our commitment to customer service.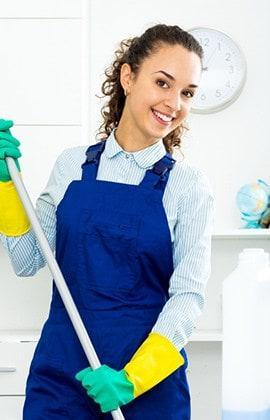 Charlotte Olivia
WordPress Dev.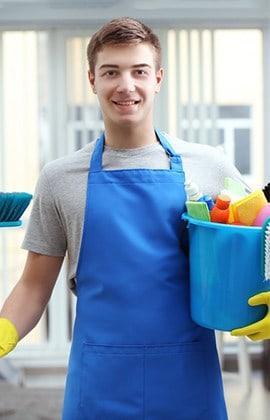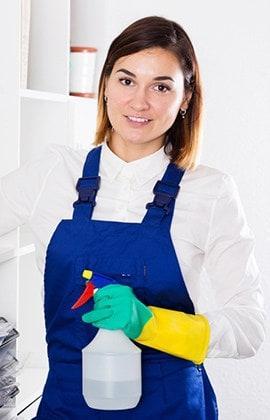 Cindi Parker
WordPress Dev.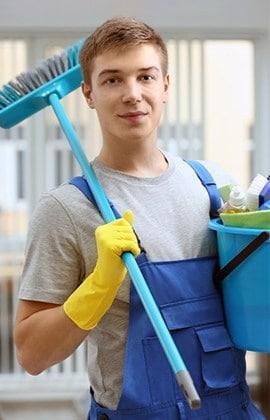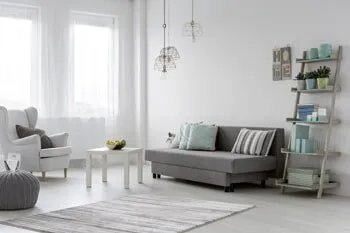 Referral Program
We take a great deal of pride in being the leading cleaning service for residential properties in Sparks, Reno and throughout Northern Nevada. We have achieved this reputation through exemplary service, and by word of mouth from our loyal, satisfied customers. We have a referral program for customers we have worked for in the past. When you refer a friend or family member to us and give us their contact information, we will give you money off your next cleaning.
Spring Fresh Cleaning Service FAQs
If you have any questions that are not answered below, please do not hesitate to call or email us. Someone from Team 360 will be happy to assist you.
Do I need to be home when a team is cleaning my home?
No, it is not essential for you to be at home when we provide you service. On a one-time or first-time cleaning, it can be helpful for the client to be at home to show us around and give us any special instructions, but not absolutely necessary. For regular basis service, you can make whatever arrangements you are comfortable with to get us into your home.
Do I need to provide equipment and supplies?
No. We will have all of the equipment and supplies with us that we need to clean your home. However, if you prefer that we use a specific product or your equipment, we will do so, provided the item(s) are easy to use and don't require additional steps in the cleaning process.
Do I need to sign a contract with your company in order to have my home cleaned on a regular basis?
No. Our regular basis service agreements are at the customer's free will and there is no binding contract for services. We are confident that our team can provide our clients with a quality service. We strive to develop long-term relationships with our clients.
Is the price based on the size of my home?
Not exactly. There are many factors that help determine the prices for regular-basis Service. Each home is unique, and things such as: activity level in the house, amount of hard floor space, quantity of things to dust, whether any pets spend time in the house.
What do you mean by 'spring cleaning one room each visit'?
For regular-basis service, each visit includes one room of the home being "spring cleaned". This includes: washing all baseboards in that room, vacuuming carpet edges (if accessible), oiling woodwork, furniture and cabinets, vacuum window tracks, giving extra attention to window coverings.
How can I pay for your services?
We accept cash, checks, Visa, MasterCard, Discover, and American Express as payment for services.
What if I am not satisfied with the service?
It is our intent to provide satisfactory service to our clients each visit. If you are ever dissatisfied with our service, please let us know and we will return to your home as soon as possible to rectify the situation and make things right.
Can I have my home cleaned on a one-time basis only?
Yes. We charge an hourly rate when we clean on a one-time basis. When we work on an hourly basis, you can direct us as to the things you want us to work on so we can spend our time as you wish.
Can I schedule my cleaning for the day I want at the time I want?
We do our best to accommodate your request for the day and/or time you would like your cleaning. The logistics involved with scheduling our work can be very challenging. Getting the right team to the right job on the right day at the right time is something we spend great deal of time and effort to accomplish. The more flexible you can be with the time of day you need service will make it much easier for us to accommodate the day you would like.
Does Spring Fresh provide window cleaning and/or carpet cleaning?
Aside from front and rear entry glass and sliding doors, windows are not part of regular-basis cleaning. However, we can provide whole-house window cleaning, provided the home is one story and the exterior windows are all accessible with a step ladder. We do not provide carpet cleaning services. We are happy to provide you with a great referral to a carpet cleaner or window cleaner.